Welcome!
Senator Marty Deacon answering questions about her role as a Senator and her journey getting there.
Welcome to my Senate website. It is my hope that this will be a reciprocal platform to share my experiences in my role as a Senator. 
Background
I was appointed to the Upper Chamber on February 15, 2018 as a Senator representing the Waterloo Region. Below are but some examples of the work I have done as a senator representing the Waterloo Region, which I hope will give some idea of the day to day work we do here in the Senate.  To learn more about my background before I was a senator, click here.
In the Senate
It is in the chamber where the most important role of a senator is conducted, and that is to debate and vote on legislation.
In my time as a senator, I have worked with my colleagues on a number of bills. These include legislation legalizing cannabis (Bill C-45), legislation looking to overhaul how we regulate our energy sector (Bill C-69), and back to work legislation (Bill C-89).
I was fortunate enough to participate in a number of these debates, which are always informative and crucial when I am considering how to vote on an issue. Bill C-89 for instance dealt with rotating strikes by Canada Post workers. You can find speeches by me and other senators during this debate here.
Our time in the Senate chamber also provides us with the opportunity to point out the good work Canadians are doing via senator statements, which are given at the beginning of the sitting.  An example is the statement I gave recognizing the awarding of the Nobel-prize in physics to University of Waterloo professor, Donna Strickland.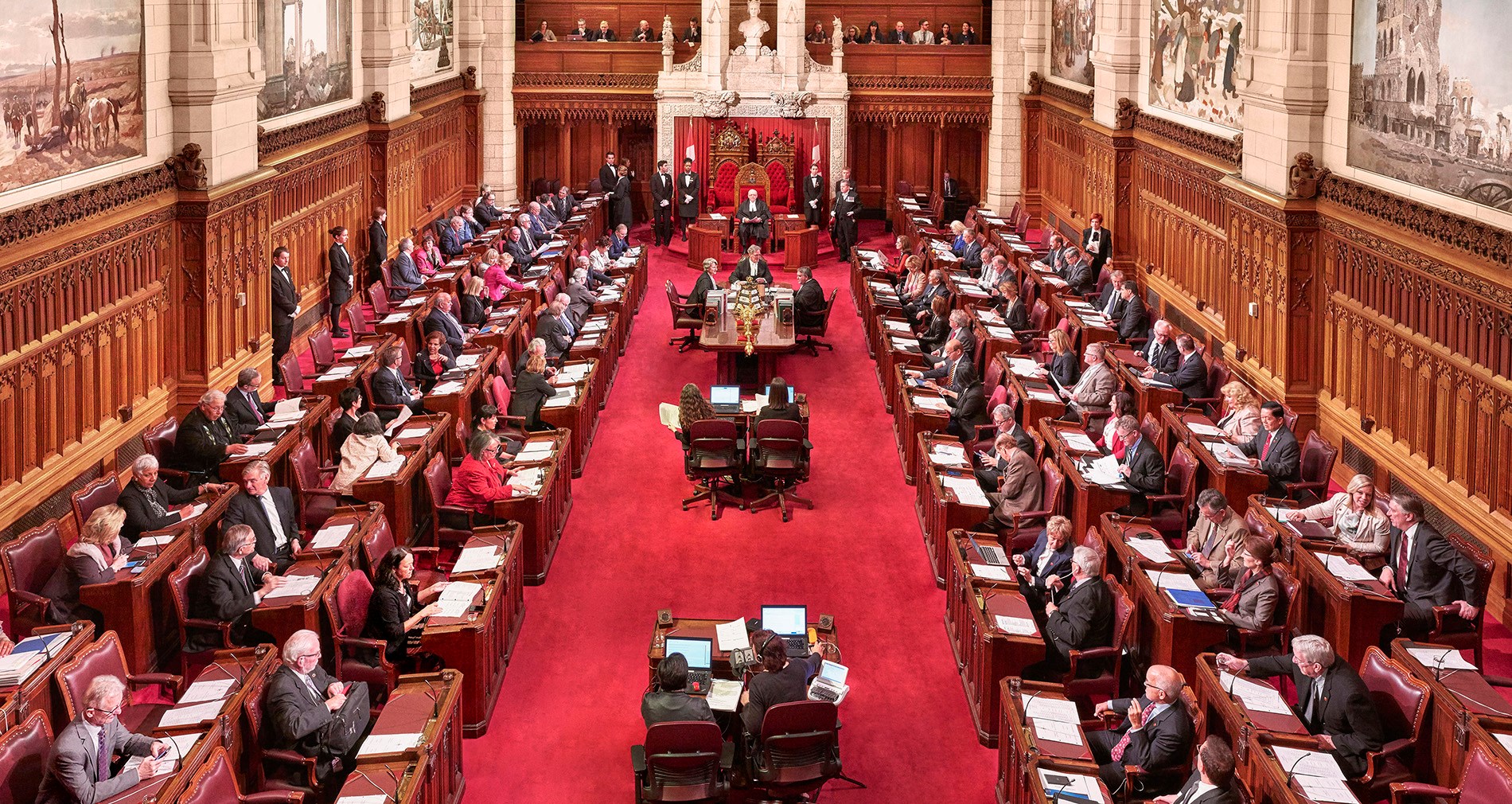 The Independent Senators Group
At the outset of the 42nd parliament, the government initiated a new appointment process. Historically when Senators were appointed, they generally joined one of two political caucus' in the chamber - Conservative or Liberal. Under the new appointment process, newly appointed Senators are appointed as independents. That is to say they join the Senate with no recognized political affiliation; I am included in this group.
The majority of new appointments, as well as some former partisans, have come together to form the Independent Senators Group (ISG). At the close of the 42nd parliament, 58 of 103 Senators (there are a total of 105 seats) counted themselves as members of the ISG. Being a member of the ISG allows for a diversity of views to be discussed and considered by myself and my colleagues at our weekly meetings in an informal, private setting. Furthermore, due to the practices and procedures of the Senate, being a member of the ISG facilitates membership on Senate committees and inter-parliamentary groups, amongst other things.
While the merits of this independent turn for the Senate continues to be widely discussed, there is no denying that the removal of voting based on political affiliation by a majority of Senators has made the chamber less predictable. As a result, the Senate has garnered greater attention from Canadians, who all have a stake in the legislation that sit before us on any given day.
ISG Senators
Meeting with Constituents
One of the most rewarding aspects of being a Senator is the opportunity to meet with Canadians with a great diversity of backgrounds and interests. With the advent of a more independent Senate, senators have found themselves lobbied to a greater extent than in years prior. While the word "lobbying" often carries with it a negative connotation, it is in fact an important part of the democratic process. Meeting with various lobbying groups provides me with a diversity of viewpoints when considering legislation. If, for example, my initial reaction is to support a piece of legislation, it is important to meet with groups who can provide me with a different view point; who can perhaps highlight things I may be missing.
It is not always all business though, and I am always happy to meet with school groups, athletes, business leaders, etc., who are visiting the Senate, or have a potential project in mind that they want to bring to my attention. While these meetings keep me busy, they are always rewarding.
The Team
My daily work cannot be done without the assistance of others.  I am joined by Ms. Tara Shamsi, my Executive Assistant (EA), Michael Delaney, Parliamentary Affairs Advisor and Sue Holloway, National Health and Fitness Day Lead.   While in Ottawa, we welcome you to drop by our office to meet our Team.
Watch Senator Deacon's Latest speech in the Chamber!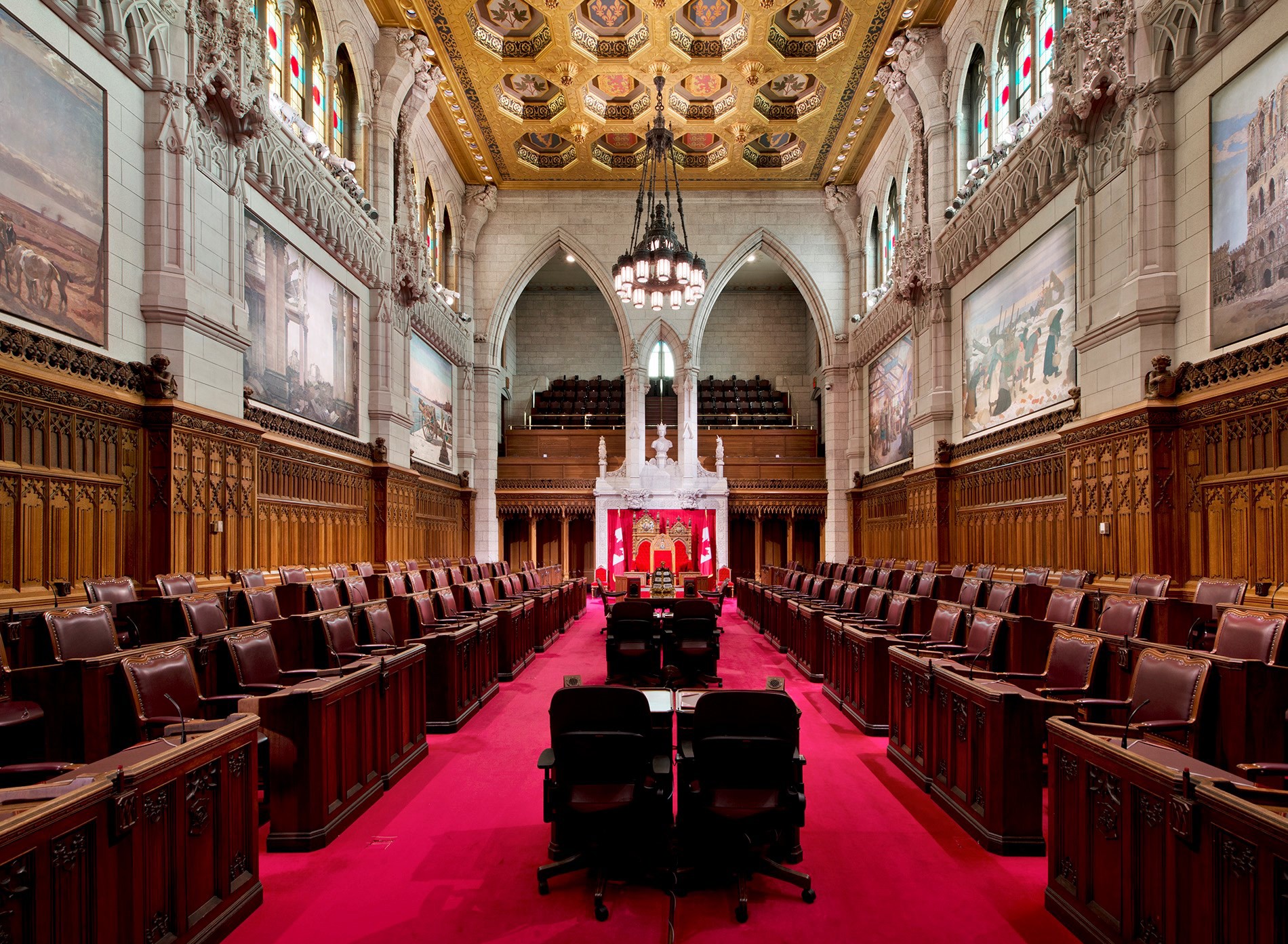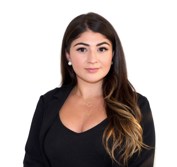 Tara Shamsi 
Executive Assistant 
Tara Shamsi is the executive assistant for Senator Deacon, she has been working in the Senate since January 2017. Prior to her arrival in the Senate, Tara had graduated with a Bachelors Degree in Cognitive Science at Carleton University. 


Mike Delaney 
Parliamentary Affairs Advisor 

Mike arrives at Senator Deacon's office with 8 years' experience at the Senate of Canada. He has worked on a variety of pieces of legislation and been a part of a number of committee studies.  Mike completed his schooling at the University of Ottawa, where he obtained a Masters of Arts in Globalization and International Development.
Sue Holloway
Project Coordinator - National Health and Fitness Day

Sue was a double threat Olympic athlete, competing in both cross-country skiing and kayaking in 1976.  She was the first woman in the world to compete in both the Winter and Summer Olympic Games in the same year. In the Los Angeles Olympics she won silver and bronze medals in kayak. In 2016 Sue was inducted into the Canadian Sports Hall of Fame.
Sue has held leadership roles with some of the largest sports clubs in Canada as well as national sport organizations such as the Canadian Olympic Committee, Fast and Female and Cross Country Canada. In 2017 Sue co-chaired Ottawa's Canada Games Bid and was recently selected to chair the Athlete's Commission of the International Dragon Boat Federation.